DR. KWAKYE AMEYAW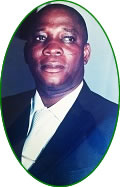 Dr. Kwakye Ameyaw is a full-fledged global expert with an unparalleled and rich mix of academic and secular experience in Sustainable Bioenergy, Biodiversity Conservation, and Natural Resources Management.
Previously, Dr. Ameyaw currently serves as the Operations Manager at the Forestry Commission Headquarters and has spent a better part of his life as a Resident Lecturer (School of Forestry, Sunyani) and a District Forest Manager. He has worked with several high-ranking institutions such as United Nations University (UNG), Institute of Matural Resources of Africa (INRA) & University of Ghana, Legon. His professional and research focus has been on the impact of participatory natural resource conservation on sustainable development, harnessing renewable natural resources, promoting green economy, and facilitating good governance. Dr. Kwakye holds a PhD in Environmental Science, MSc in Environmental resource management and a BSc in Natural Resource Management.
---
ING ARABA AMO – AIDOO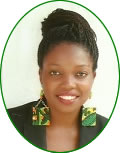 Ing Araba Amo – Aidoo is a distinguished expert with rich experience in renewable energy technologies worldwide. As a Polytechnic Faculty Member, she has helped to champion the cause of renewable energy and energy efficiency for the institution both locally and internationally. She acquired her solar energy training in Solar Energy center, India and Biogas Training at the BIOMA, China.
She is a seasoned researcher who has led various innovations in solar cooking, solar drying, wind/mini-hydro feasibility studies, and bio-gas production. She holds a BSc in mechanical engineering and an MSc in Renewable Energy Technologies. She has consulted on various projects in Ghana, Nigeria, the United States of America, and Mexico. As the Regional Chairperson for Women in Engineering for the Ghana Institute of Engineers, she has been an active advocate for youth innovation and entrepreneurship.
---
DR. DAN BAFFOUR-AWUAH
Dan Baffour-Awuah, a vibrant personality, was the Executive Director of the Council for Technical and Vocational Education and Training (COTVET) in Ghana. In this position, Dan led the formulation of national policies for skills development across the broad spectrum of pre-tertiary and tertiary education, both in formal and non-formal sectors.
Before his appointment as the Executive Director of COTVET, he was working for UNIDO and was a project management consultant for several development partners, particularly the European Union (EU), World Bank, Canadian International Development Agency (CIDA), United Nations Development Program (UNDP), ILO, and IFAD.
---
BERNICE DAPAAH (FOUNDER & CEO)

Bernice Dapaah is a serial award-winning entrepreneur and a passionate advocate of smart mobility systems. Recognized internationally as a climate trailblazer, she has spent several years in Ghana and across the globe advocating for a regional shift toward eco-mobility and integrated transport in keeping with the ethos of the Sustainable Development Goals (SDGs).
Her early interest in bamboo led to rigorous experimentation and innovation of a green, functionally robust alternative to conventional bicycles. For her contribution to bamboo industrialization, she was appointed as Bamboo Ambassador by the World Bamboo Organization in 2015 and has since been an active advocate for regional integration of bamboo. She has recently been crowned as one of the Most Influential People of African Descent (MIPAD) and is now an alumnus Young Global Leader of the World Economic Forum.
Bernice is also a Fellow of the Harvard University's Executive Education and Oxford Transformative Leadership Program. She has been honored with the World Entrepreneurship Forum's "Entrepreneur for the World Award" for her impact on society and the capacity to change the world. She currently holds a Master's Degree in Development Management and a BA in Business Administration (Marketing) from the Kwame Nkrumah and Christian Service Universities respectively.
---
Kwasi Adu-Amankwah

Described as a Sergeant at Trade, Kwasi Adu-Amankwah is a plenipotentiary in the realm of transnational trade and industry relations in Africa with bountiful experience, establishing him as a go-to source for technical advice in the sector. His voice has successfully cracked key and concerning issues for government agencies and international trade organizations, leading to the formulation of far-reaching policies that help to keep trade and labour issues top-of-mind among these bodies. He currently serves as the General Secretary of the African Regional Organisation of the International Trade Union Confederation (ITUC-Africa), a position to which he was elected in late 2007. Previously, Kwasi has been Secretary General of the Trades Union Congress (Ghana) during the mid-2000s. Between 1994 and 2000 Adu-Amankwah was TUC Coordinator for the African Workers' Participation Development Programme (APADEP).
Kwasi has worked directly in the trade union movement since 1982. He served variously as the Head of the Political Department at TUC (Ghana) before becoming the Deputy Secretary General, where he was in charge of operations. Later in his career (2006), as Secretary General, Kwasi was instrumental in the establishment of the TUC's Labour Research and Policy Institute (LARPI) as an important resource centre for the organization's policy, planning, and advocacy work.
His unparalleled experience in trade makes him a valuable part of our Board and a leading voice in our local and international trade partnerships. He holds a Master's Degree from the renowned Institute of Social Studies in the Hague, Netherlands as well as Bachelor of Laws (LLB) Degree from Mountcrest University College.